Whether you want to pursue higher studies abroad or want to work, especially in academia, in foreign lands, PTE Academic Test is something which can be rightly called a smart choice. The first condition for both studying and working abroad is to have a sound knowledge of English language and most of the companies and academic institutions make it mandatory for the students to have a good score in PTE exam.
 PTE basically assesses the language skills of a person- reading, writing, speaking, and listening and are proof that the qualified individual can be granted admission in foreign universities and employed by companies.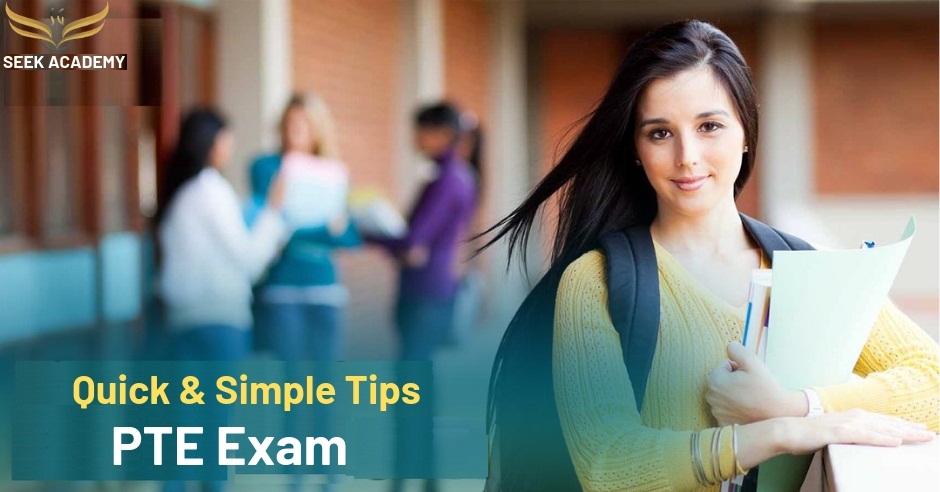 According to those who have successfully cracked the exam, understanding the exam pattern and the skills that the test aims to analyze is important. The PTE test is divided into four main sections, that is, reading, writing, speaking, and listening. These sections contain some simple and some complex questions, according to PTE experts, which the students can easily crack when they prepare for it well in advance. Opting for a good PTE Coaching Centres like Seek Academy before the commencement of exam is a good idea for all those who are determined to clear this toughest exam in the English language in their first go. The others are as mentioned below:
Identifying the weak points and strong points during the PTE preparation is important and must not be undervalued. In Seek Academy, a leading PTE Institute in Delhi, the teachers emphasize on the fact that candidates should know the areas where they need to work harder and spend more time on rather than improving the strong areas further and further.
The study material and mock tests should always be taken from the reliable and trusted sources. Many a time, candidates download lots of study material from the varied online sources which are not always relevant and correct. Therefore, the PTE practice tests and past year questions as provided by the Seek Academy should be trusted and utilized throughout the course of PTE preparation rather than wasting away all the crucial time in studying something irrelevant and useless material.
There is a one thumb rule in PTE preparation that most of PTE Institutes abide by, that is, always set the target score higher by 10 points. The candidates should aim for a specific target in each section of the PTE Academic test slightly higher and prepare your mind accordingly. When we aim for higher, we achieve better. Similarly, if candidates aim for increased PTE score, they would definitely achieve the desired one.
This PTE is not an easy nut to crack because over 70% of candidates appeared in the exam is not able to crack it in their first three attempts, as suggested by various PTE Institutes in Delhi.
Also, Read this: 
https://ptecoachingseek.blogspot.com/2019/01/3-tips-to-get-perfect-pte-score.html